Is Remote Video Production Here to Stay? We Asked Top Production Companies
We explore remote production and what the future holds in this space.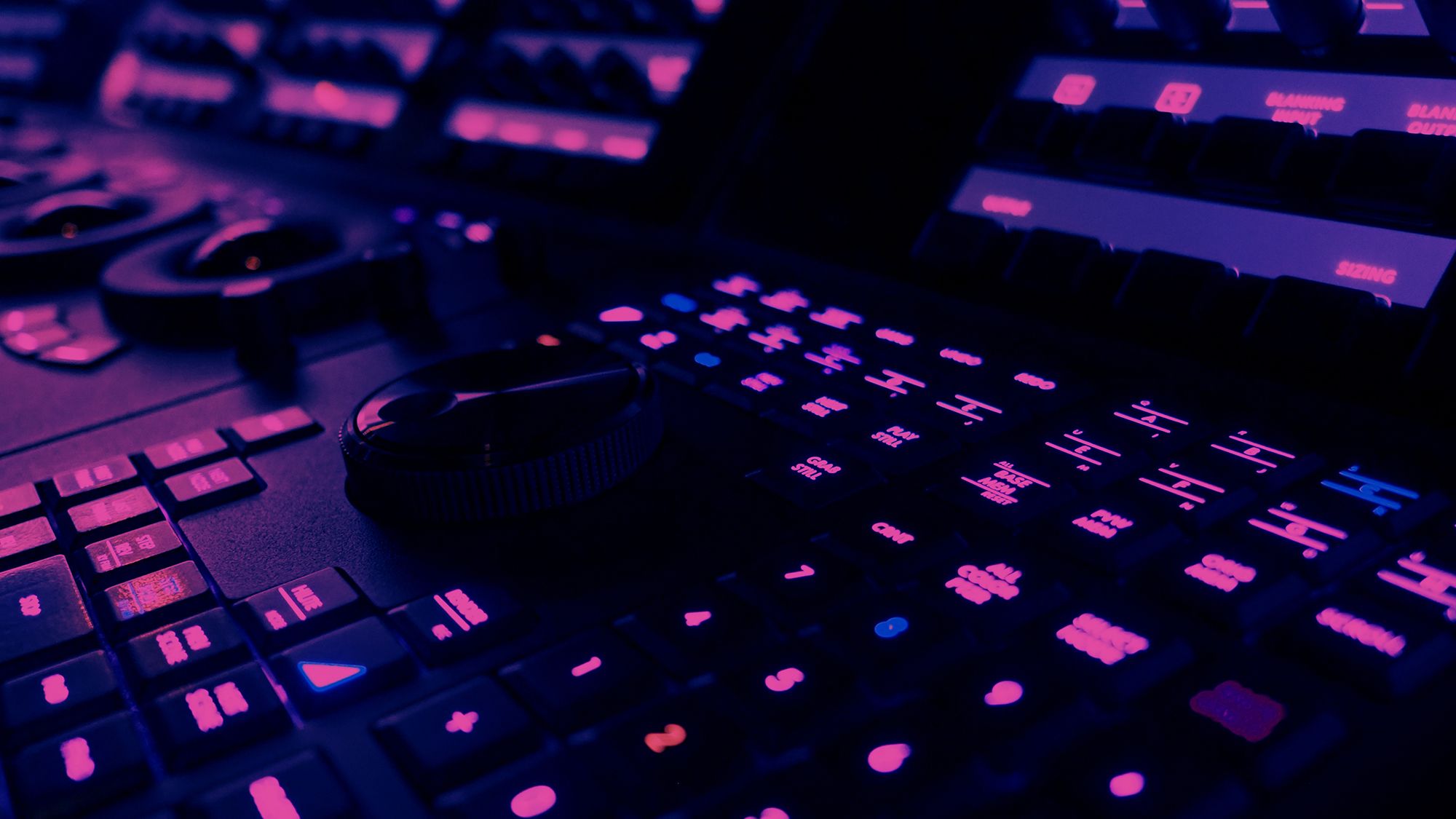 The pandemic transformed how we work, especially in video production. At Glimmer, we noticed the boom in remote video production and decided to dive in and explore this trend. This is part one of our series on remote video production. We hope to answer the following questions: What is remote video production? What is its history? What are the main tools being used today? And is it here to stay? We hope you enjoy this series and please let us know if you have any insights on "remote video production" that could be valuable for the community.
What on Earth Is Remote Video Production?
Since the pandemic began, we have been hearing people using the term "remote production." After interviewing thought leaders in the space, our CEO Jaron Gilinsky has come up with a basic definition.
Jaron says remote video production is "a real-time video production in which the creative team participates from two or more locations."
Does this make sense to you? We know this may be a moving target so give us some feedback if you think it needs to be altered. Once we're good, we'll send it to Webster's dictionary.
So to be clear, remote video production is not sending a crew to a remote location of the world. We've been doing that for over a decade. It's when the crew can be halfway around the world, or just in another room, from the subjects or talent. It can really only be feasible today because of technological innovation.
"We're generally talking about video production where the crew is not in the room," said Esteban Escobar, founder and CEO of 5:00 Films & Media, which mainly works with non-profit organizations and has seen a boom in demand for remote video productions since the pandemic began. "We're executing the production from our desk essentially."
How Long Has Remote Production Been Around For?
Major cable and broadcast companies have employed REMI (Remote Integration Model). It's a production workflow that allows live content to be captured from a remote location and then sent back and managed from a central control room. So, think of major sporting events like the Olympics. While there were no geographical limitations, the technology was limited. They relied on "satellite, telco infrastructure, private fiber or other managed networks to contribute signals — all options which are often so expensive they negate the incentive to go remote in the first place," according to this article by Haivision, a video streaming technology company.
Escobar told us it was only about five years ago that IP infrastructures could provide the bandwidth required to support widespread remote production. "If the pandemic had happened in 2013, I don't know what we would have done. These tools were expensive, low bandwidth," he said. "A lot of people didn't have connections that would carry it."
Why Is Remote Production More Relevant Today?
The pandemic propelled production companies and brands to find new ways to continue shooting video content without being in the same room due to COVID safety measures.
The tools needed to create content may have changed, but Escobar said clients' goals stayed the same. "The pandemic is pushing things to where they should be by necessity now. Otherwise, the industry would have continued, following the status quo, to make incremental improvements on cameras the way they were. And you'd have two camps: professional video production and amateur stuff that you shoot on your phone. And the right thing is to hybridize those."
There are already "studio in the box" or "crew in the box" remote production kits that will allow companies to employ this hybridized approach.
What Is The Future of Remote Production?
Production companies are increasingly looking towards a hybrid remote production model. Blue Chalk Media is an award-winning production company that focuses on non-fiction documentary storytelling. They had to reinvent their approach to video production last year, relying heavily on archival footage, Zoom interviews, motion graphics, as well as technologies that allowed their directors to control on-set production remotely.
"We've never been put to a test like this before," Kenzie Bruce, a creative manager at Blue Chalk, told Glimmer. "While the possibility for us to dream up these different ways of doing things were always there, there was never really the need. By doing it and seeing that we could do it successfully and, arguably in some cases the pieces ended up better, we're stronger because of it. It will make us question in the future whether logistically it makes sense to be in the field."
Blue Chalk worked with TIME to produce three videos about rescue animals and depended solely on remote interviews and user-generated content. They also worked with The Foundry at Meredith to create five "Back To You" films about asthma. The videos utilized remote audio production, archival footage from subjects, and animation.
"We'll continue to perfect remote production. So much technology evolved during the last year that has enabled us to have a more conducive setting for remote production and remote work," she said. "On some levels, there've been major successes creatively where it felt like a level was unlocked."
But Jamie Field from TopLine Film told us remote video production will by no means be the norm. "It might be more popular moving forward, but people will want to get back to the way things were before," he said. "It's been a really good temporary solution but we know from our clients that they are raring to get back to normality."
Either way, if production companies want to survive the next big disruption, they'd need to have multiple tools in their toolkit. "For the companies waiting for things to go back to the way they've always been, that ship has sailed," Escobar said.