Master Your Freelance Workflows: Top 12 AI Tools To Try (and Some to Avoid)
Glimmer freelancer Peter Bittner shares the AI tools to try and the ones to skip at all costs.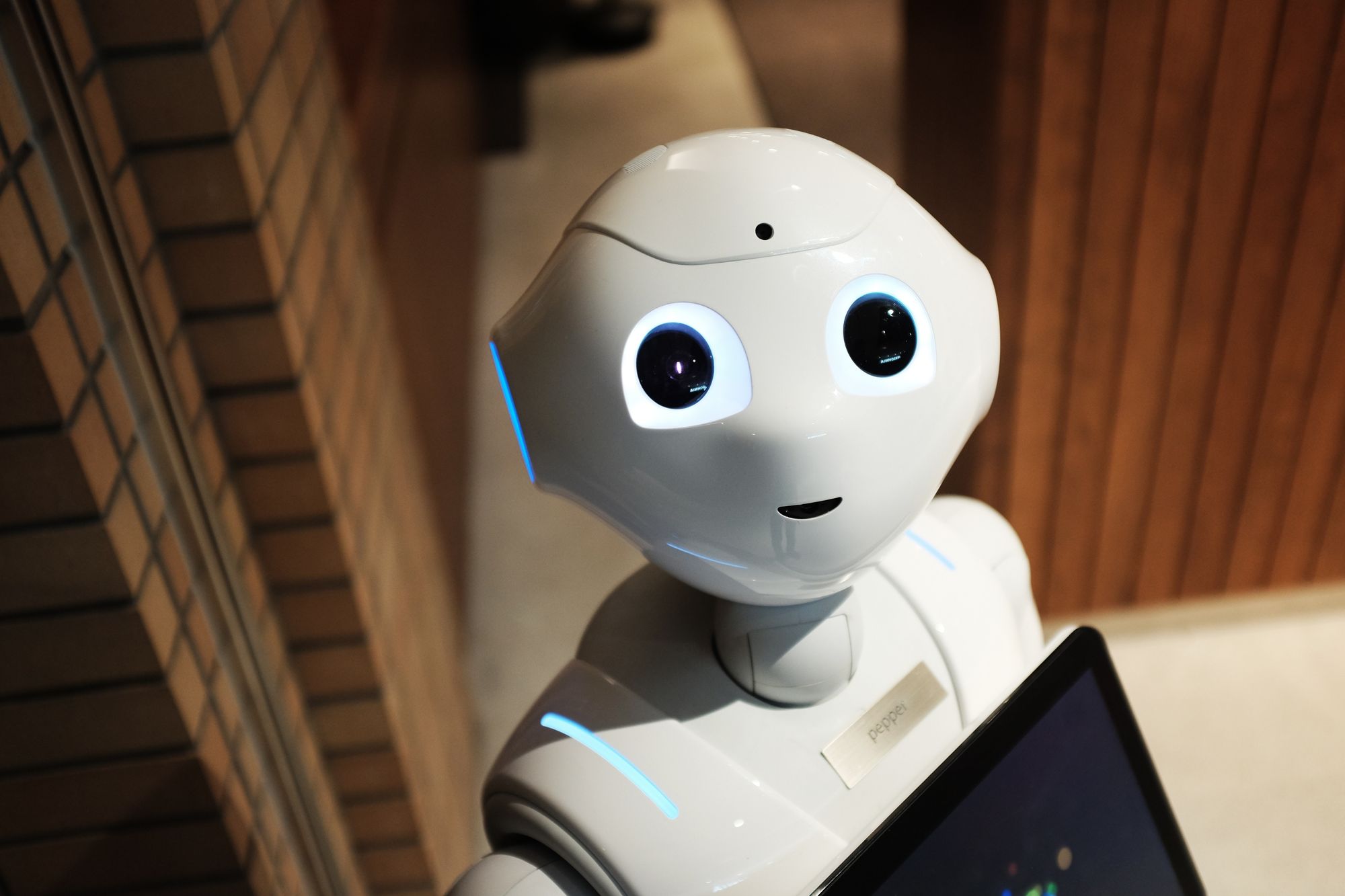 By Peter Bittner, Glimmer freelancer
In this article, I'm excited to share my experiences testing out the latest AI tools for freelance creatives. I'm a visual journalist whose photo and video work has been featured in The New York Times, CNN, Bloomberg, NBC, and Al Jazeera, among other major outlets. (I've found many of my gigs here on Storyhunter.) I cover science, sports, travel, politics, and more -- and have a special interest in projects that get me outdoors and off the grid. I like to maximize my time in the field, and I'm always looking for ways to improve my workflows to save time doing, well, everything else!
I know firsthand how overwhelming it can be to navigate the world of AI tools. With so many options available, and more coming out each day, it's challenging to determine which ones are worth your time and which ones to avoid. That's why in this article, I'll cover a wide range of AI tools to help upgrade various aspects of your freelance business.
From marketing to administration, pre-production to post-production, let's look at useful AI tools to streamline your workflows. I'll also share the AI tools that failed to deliver. Let's dive in.
Marketing
The Good
DocsGPT
DocsGPT is a very affordable ChatGPT-powered Chrome extension integrated with Google Docs. Instead of repeatedly copying and pasting from ChatGPT into Google docs, this extension integrates GPT directly into Google Docs. It saves me a big step! I use this tool for generating social posts and short-form content. However, there is one drawback: DocsGPT is clunky for longer-form writing. That's because you need to highlight text in the doc and press the sidebar buttons to "modify" or iterate upon it.
On the flip side, the "tone" and "tense" buttons are handy shortcuts for prompts I often type manually in ChatGPT, so this also saves me time. DocsGPT also has some rad features like instant document translation! It is easy and cheap to start: the first 25k words are free, and afterward, it is $5/month.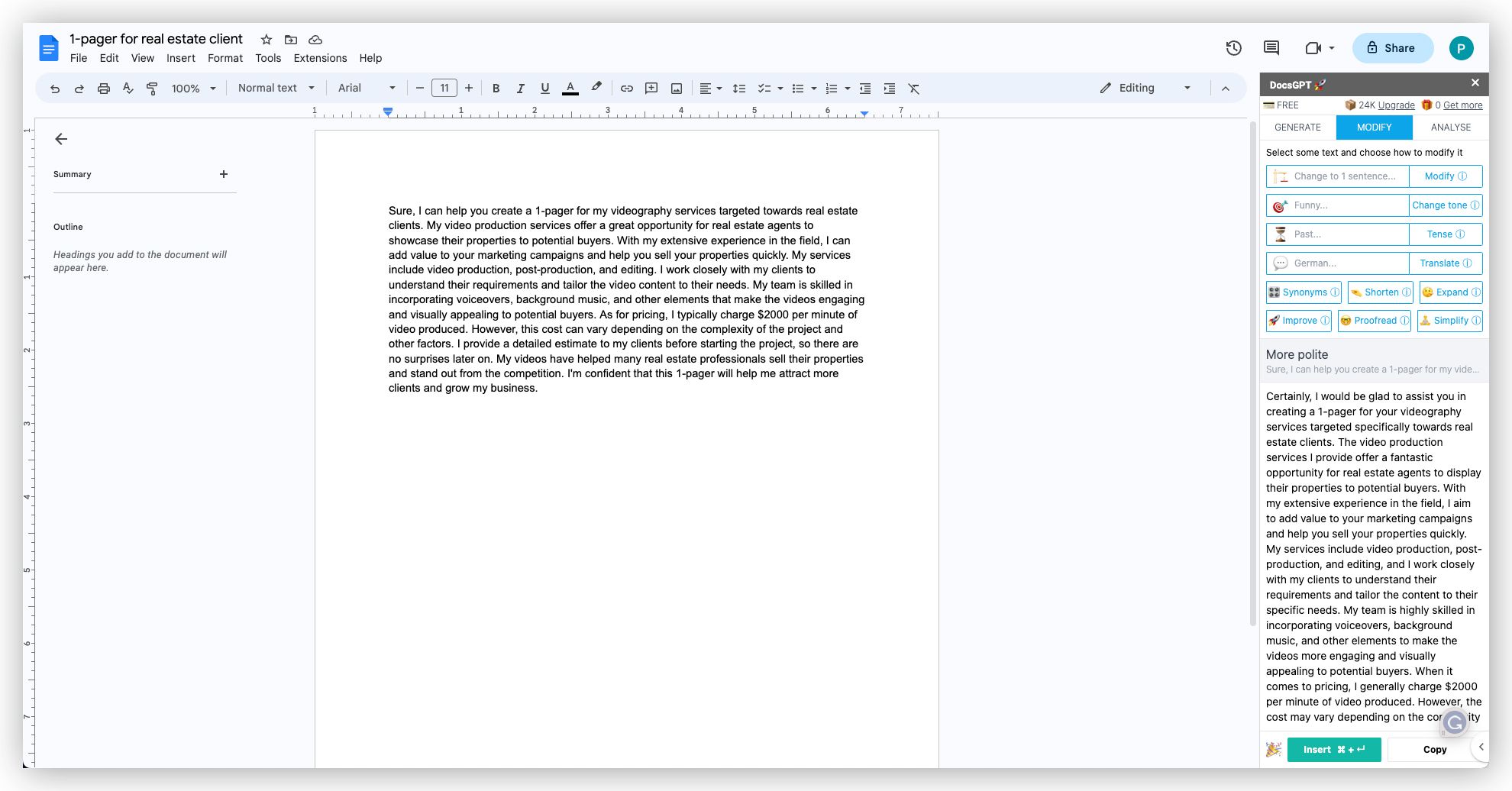 SlidesAI
I have saved countless hours thanks to SlidesAI, a free Chrome extension. It allowed me to nearly instantly turn a one-pager (often from DocsGPT) into a polished and engaging slide deck for client calls. The easy-to-use interface lets me input text and customize the look and feel of the presentation in less than a minute.
Is it aesthetically perfect? No, but it does summarize text very well. I need to make minor edits and input my images and logos beforehand. I highly recommend SlidesAI to anyone looking to create professional-looking presentations quickly and easily. It's affordable too. You can generate up to three decks per month for free!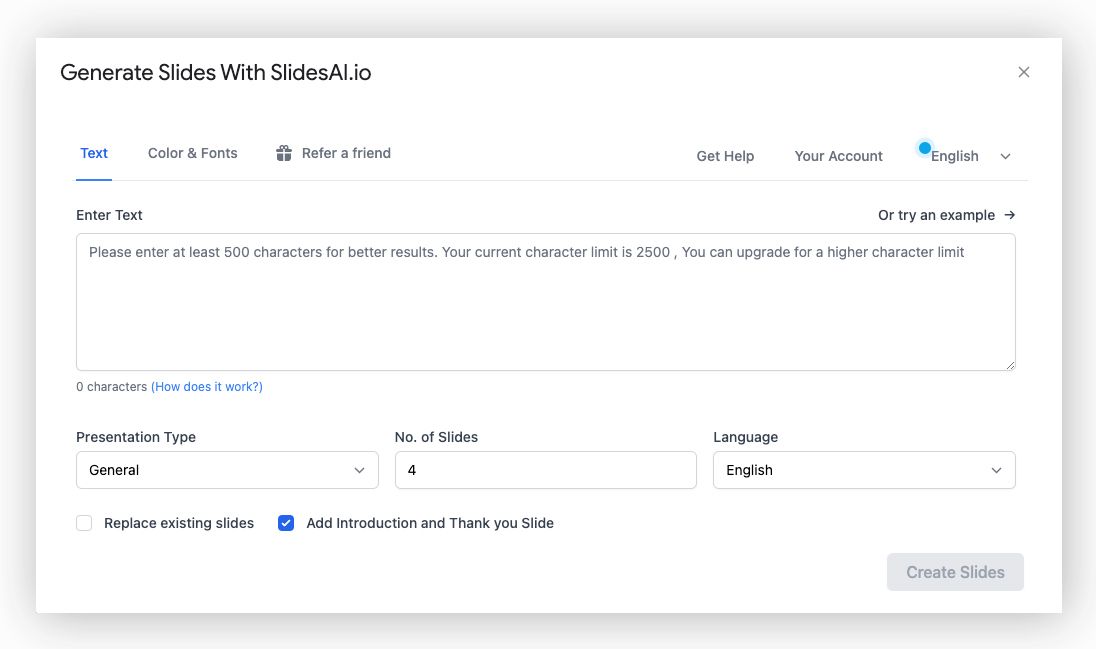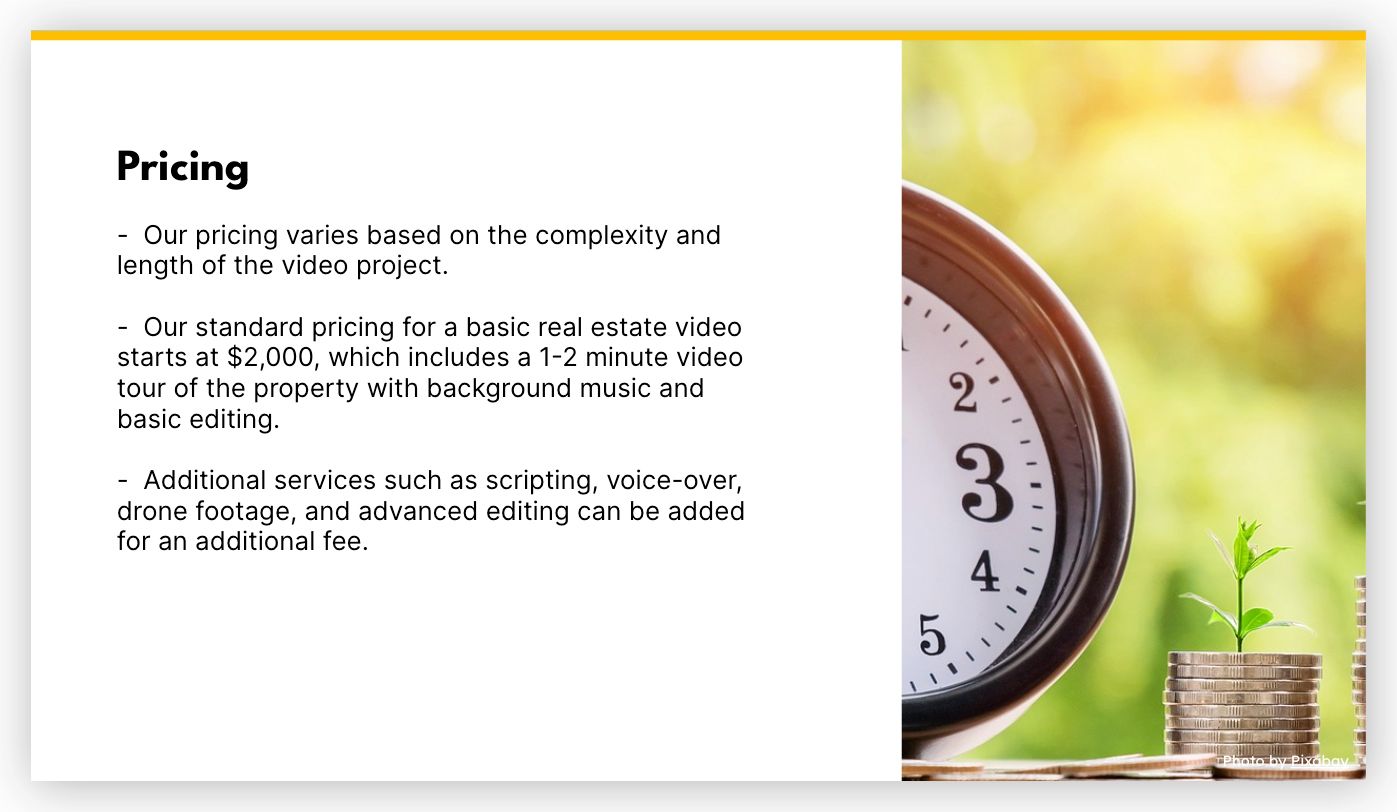 Namelix
As a videographer creating a production company, I needed a new business name and logo. So, I turned to Namelix by Brandmark.io, a brainstorming tool.
Namelix uses AI to generate brandable and unique business names. I enter keywords and filter the results based on name length or domain extension. The algorithm learns from my preferences, giving me better recommendations over time. Additionally, parent company Brandmark.io offers an AI-powered logo creation tool to complement Namelix - exporting names, designs, and logos is affordable.
The Not So Good
You can use AI image-generation tools to design stock images, but the quality is not the best. While promising, AI image generators produce creepy and unusable photos, especially for professional purposes. Are you looking to make logos, illustrations, or photos? The results are all equally disappointing.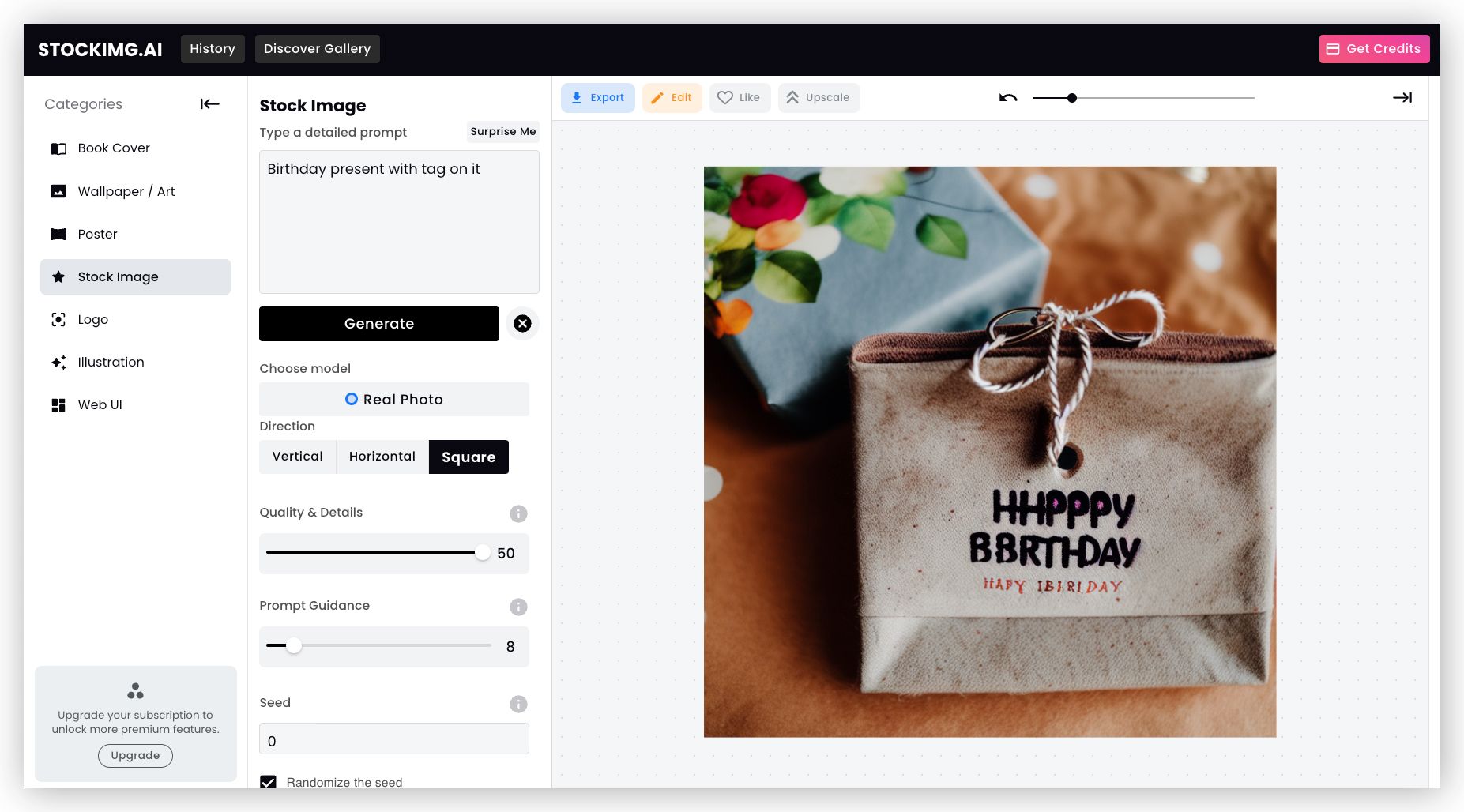 While these tools claim they can create your dream images with artificial intelligence, the longer you look at them, the more unsettling they become. The only upside is that, with the pace at which AI is advancing, it may only be a matter of time before these tools improve substantially to offer better image-generating capabilities. Until then, it's best to steer clear of them if you value the quality and professionalism of your work.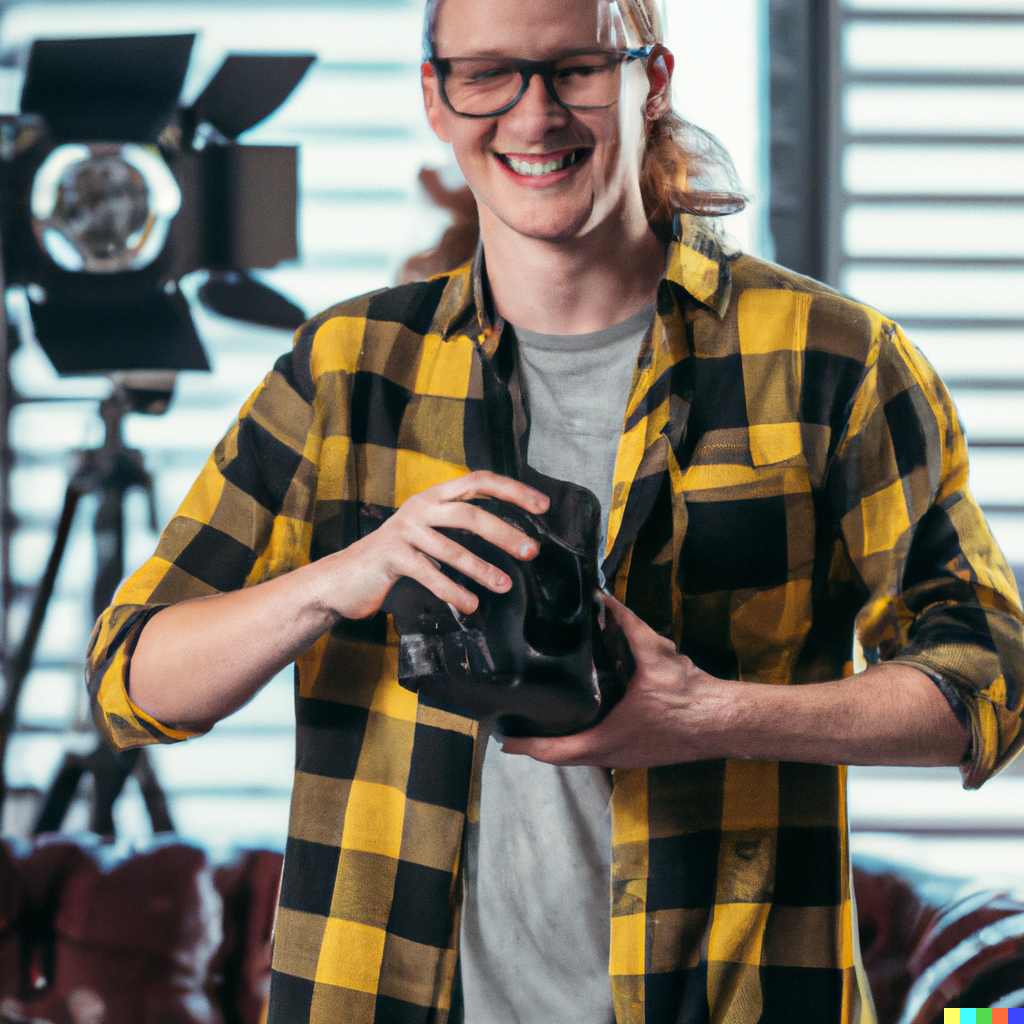 Pre-Production and Administration
The Good
OtterAI
Otter AI keeps me organized during client meetings. It records, transcribes, and generates summaries of all my in-person or virtual meetings in real time. You can also connect it to your Google calendar, allowing it to directly transcribe Google Meet or Zoom calls (even the ones you are a guest on.)
You can collaborate with clients by highlighting, inserting comments or images, and storing all your notes in a convenient place with integrated search capabilities. Otter AI is customizable with your unique and personalized vocabulary, acronyms, and names. Up to 5 hours of free transcription/month, or pay about $9/month for up to 1200 minutes and more premium features.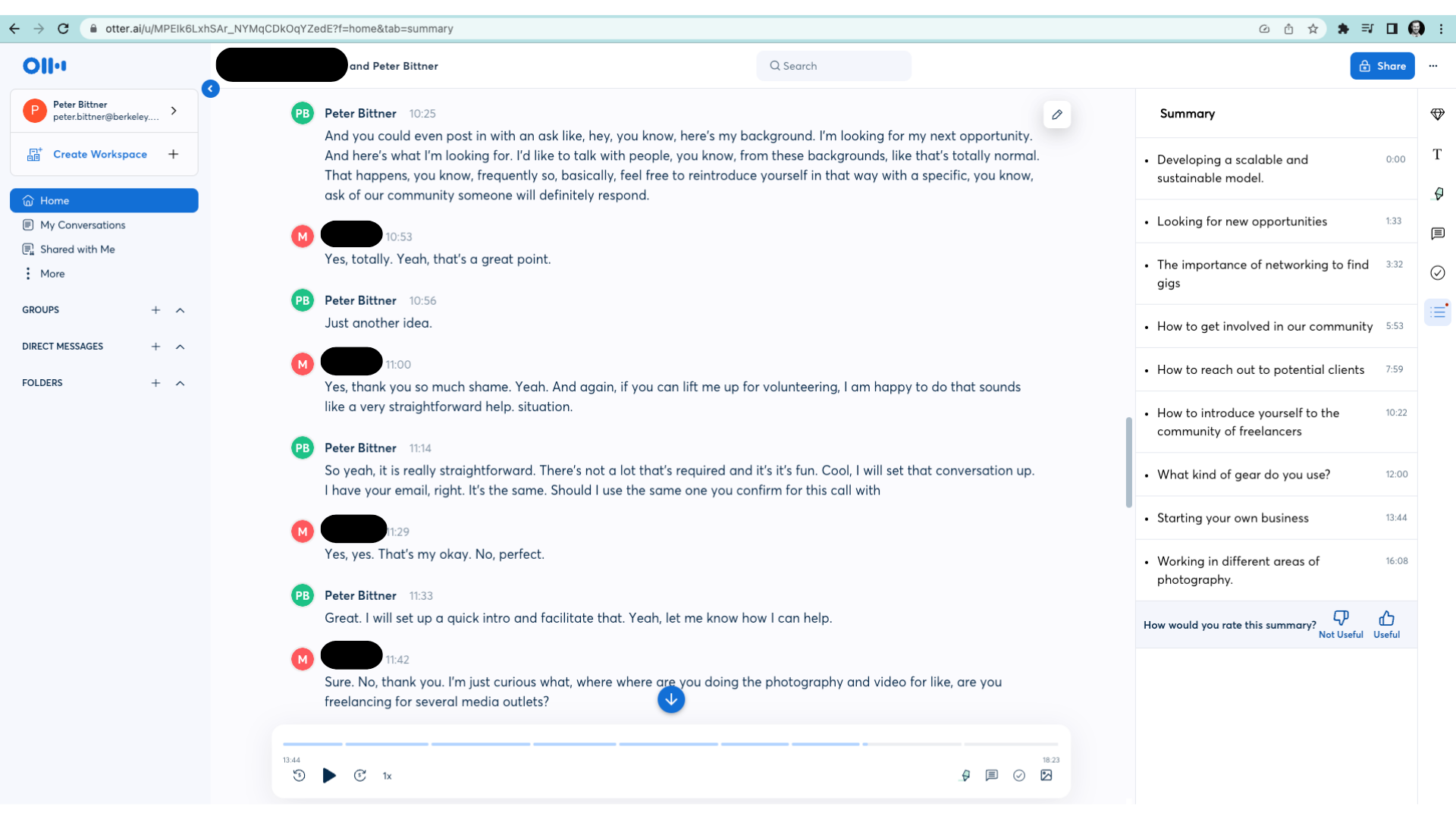 TrevorAI
If you struggle with the unpredictability of freelance life as I do, Trevor AI is your ideal solution. The tool has helped me manage my time and stay productive amid uncertain scheduling.
Trevor AI connects your to-do lists with your calendar, letting you drag and drop your to-do items directly into your default calendar. Further, it learns over time when you prefer to do certain kinds of tasks. It then automatically schedules your tasks at optimal times, saving you the hassle of inputting them and organizing your day. Using the time-blocking feature, I no longer have to transfer my to-do list to my schedule, which saves me at least a half hour a day.
I also love the deep-focus feature, which automatically blocks your time for you based on your preferences for deep work (work requiring consistent focus on a single task.) There's also the "quick reschedule" function, allowing you to move events to another day seamlessly - great if a shoot gets rescheduled.
You can connect one calendar for free. It's $4 a month for unlimited integrations.
Invoicer.ai
As a freelancer who relies on invoices, estimates and quotes to run a small business, I use Invoicer.ai for its affordable pricing, intuitive editor, and automation features. Its integration with Stripe allows for seamless payment processing by credit card, debit card, Apple Pay, and Google Pay in over 135 currencies, enabling me to get paid faster and more conveniently.
I can also use the platform to track invoices from the moment its delivered, viewed, and paid out, giving me peace of mind. With customization options and multiple discount and deposit options, Invoicer.ai is my preferred solution for managing my business finances.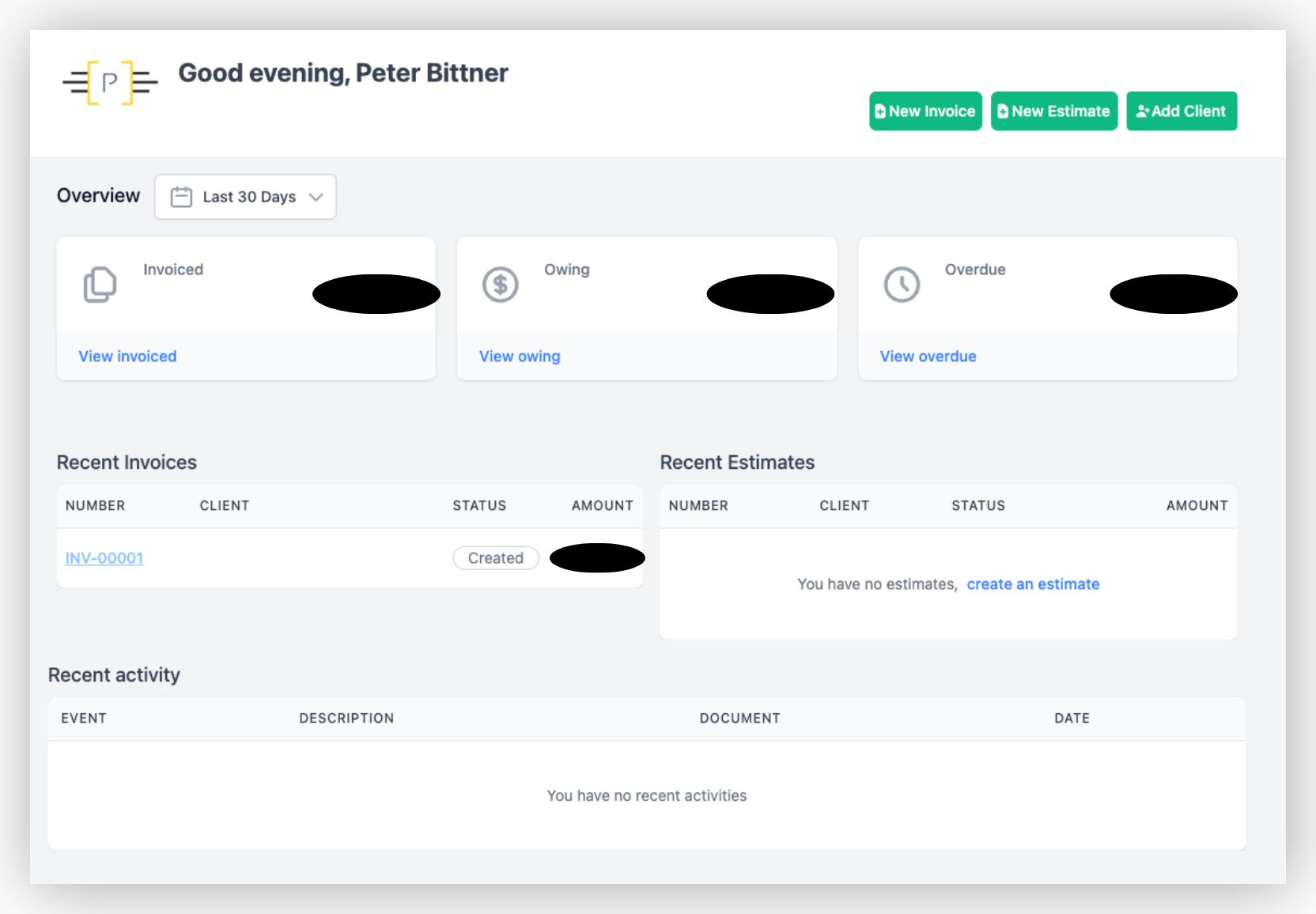 The Not So Good
AI voice assistants like Siri, Alexa, and Google Assistant have transformed how people search for information online. Voice-powered AI tools could radically streamline our pre-production workflows. Imagine scheduling client calls and shoots, booking reservations, and coordinating logistics by voice! Despite their remarkable progress in recent years, AI voice assistants still do not reliably understand spoken words and commands and are rife with misinterpretations. In most situations, they can be counterproductive and often do not have software integrations with critical workplace tools. In sum, while voice assistants are promising, keyboards remain the most effective way to navigate apps and websites, at least for now.
Post-Production
The Good
Topaz Photo AI
As a videographer who regularly works with stills, I can confidently say that Topaz Photo AI is an essential desktop tool for enhancing image quality and streamlining post-processing workflows.
Do you use many archival images for projects? You'll find this software invaluable. The Remove Noise module is mind-blowing, accurately distinguishing fine detail from background noise to produce high-quality results. Additionally, the Sharpen AI module effectively reverses blurriness to create natural-looking and sharp images.
Also, Topaz Photo AI integrates seamlessly with my existing workflows and can be used as standalone software or directly from most photo editors. It's a one-time $200 payment to be able to save and download images from Topaz, so it's not cheap, but the results speak for themselves.
CleanUp.pictures
As a creative who works on commercial projects, I regularly rely on browser-based Cleanup.pictures for its powerful AI-based image retouching capabilities. Using a simple paintbrush tool, I can easily highlight and remove unwanted objects or people in the background with just a few clicks.
The AI produces high-quality results surpassing other clone stamp tools, making my workflow more efficient. As you can see below, you can even remove entire subjects from your photos without taking the time to outline them manually and play around with layers in Photoshop. Super cool! It's only $3 for unlimited downloads and $7 to access their background remover tool and other features.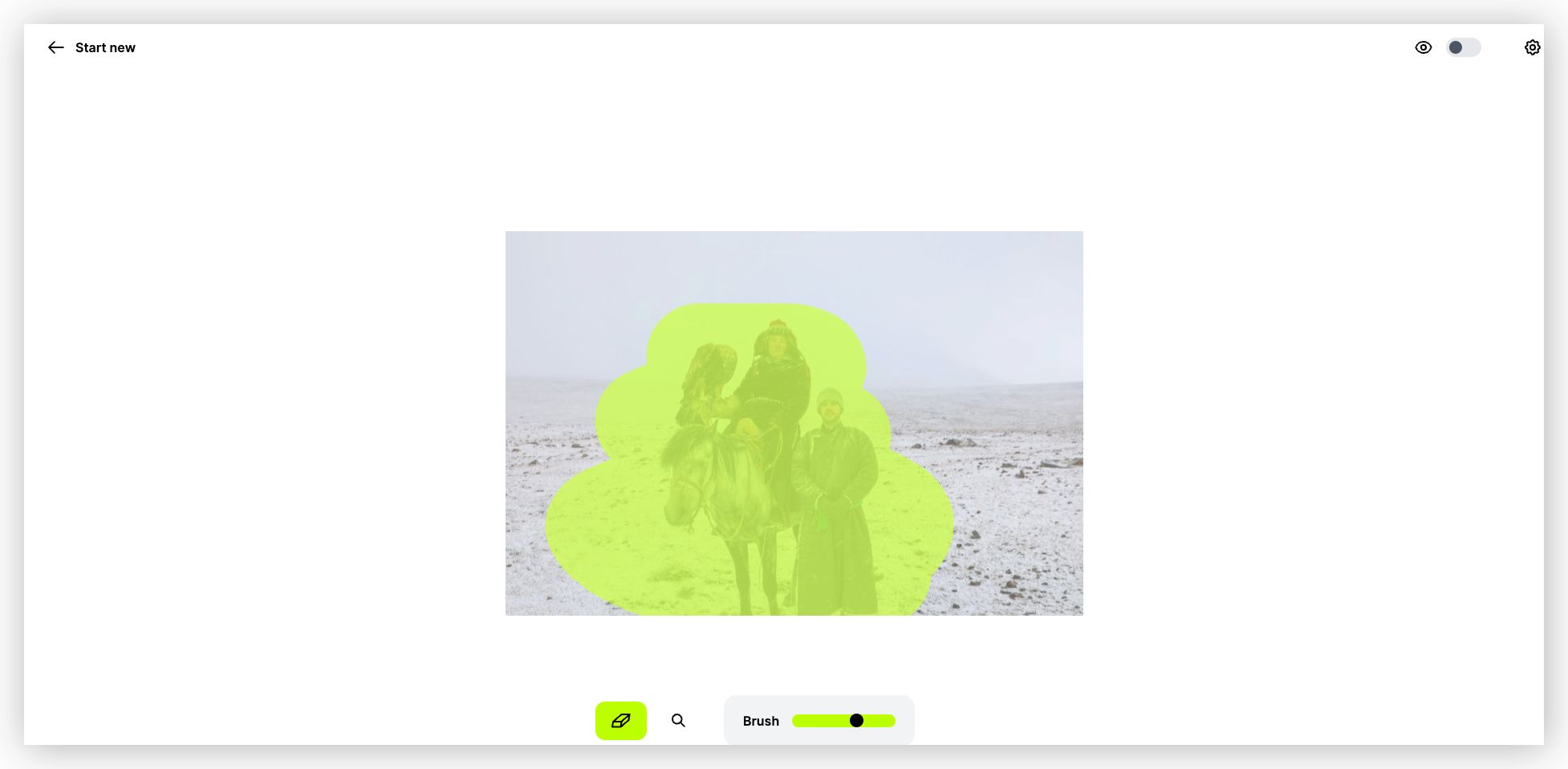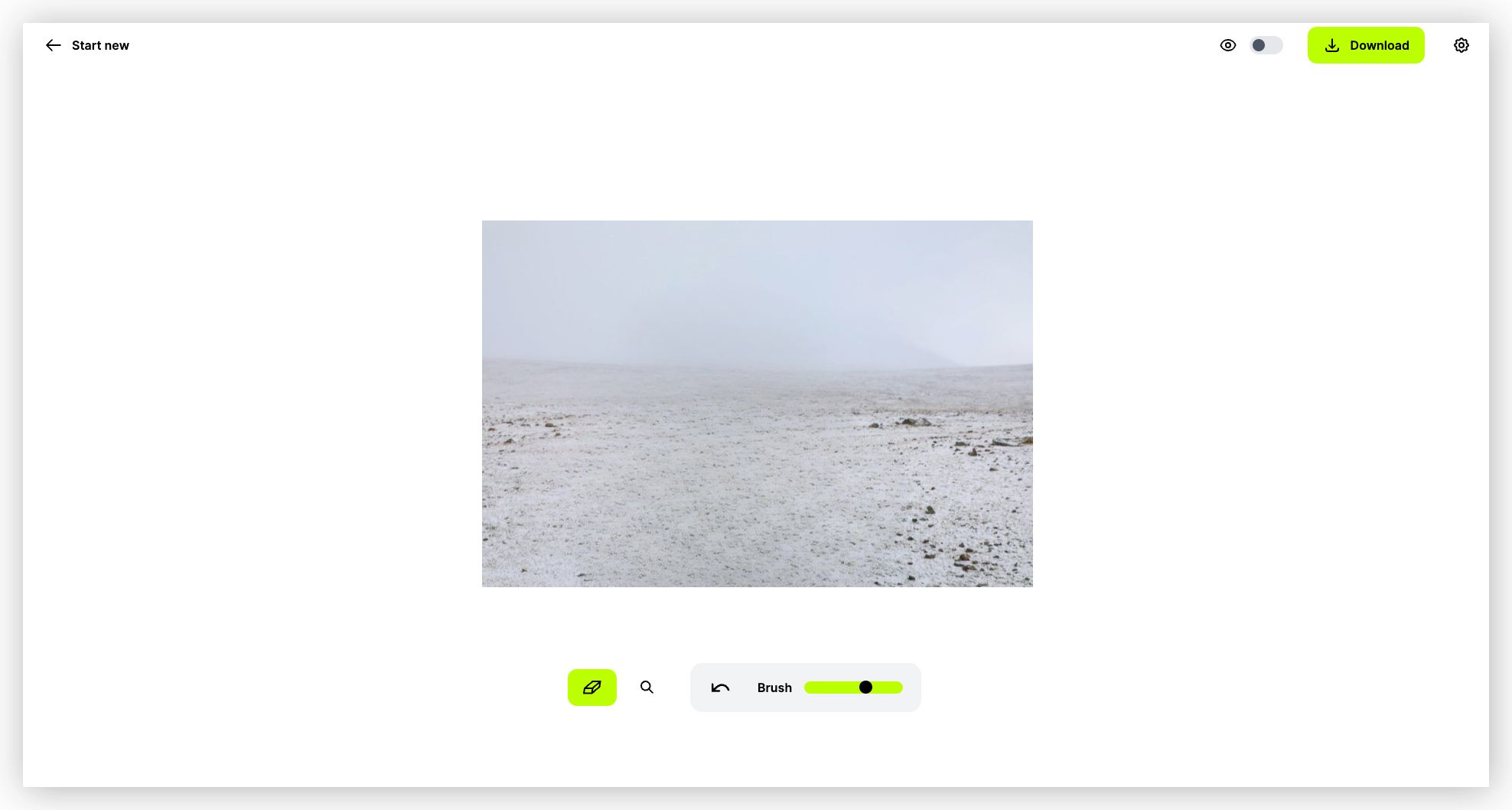 Remove.bg
I use Remove.bg to remove image backgrounds in a single click. Again, no more playing around in Photoshop to get the perfect lines traced around a subject. Whether I need to create a transparent background or add a new one, remove.bg makes it effortless. It's consistently accurate, and nixes the monotony, ultimately allowing me to focus more on my creative process.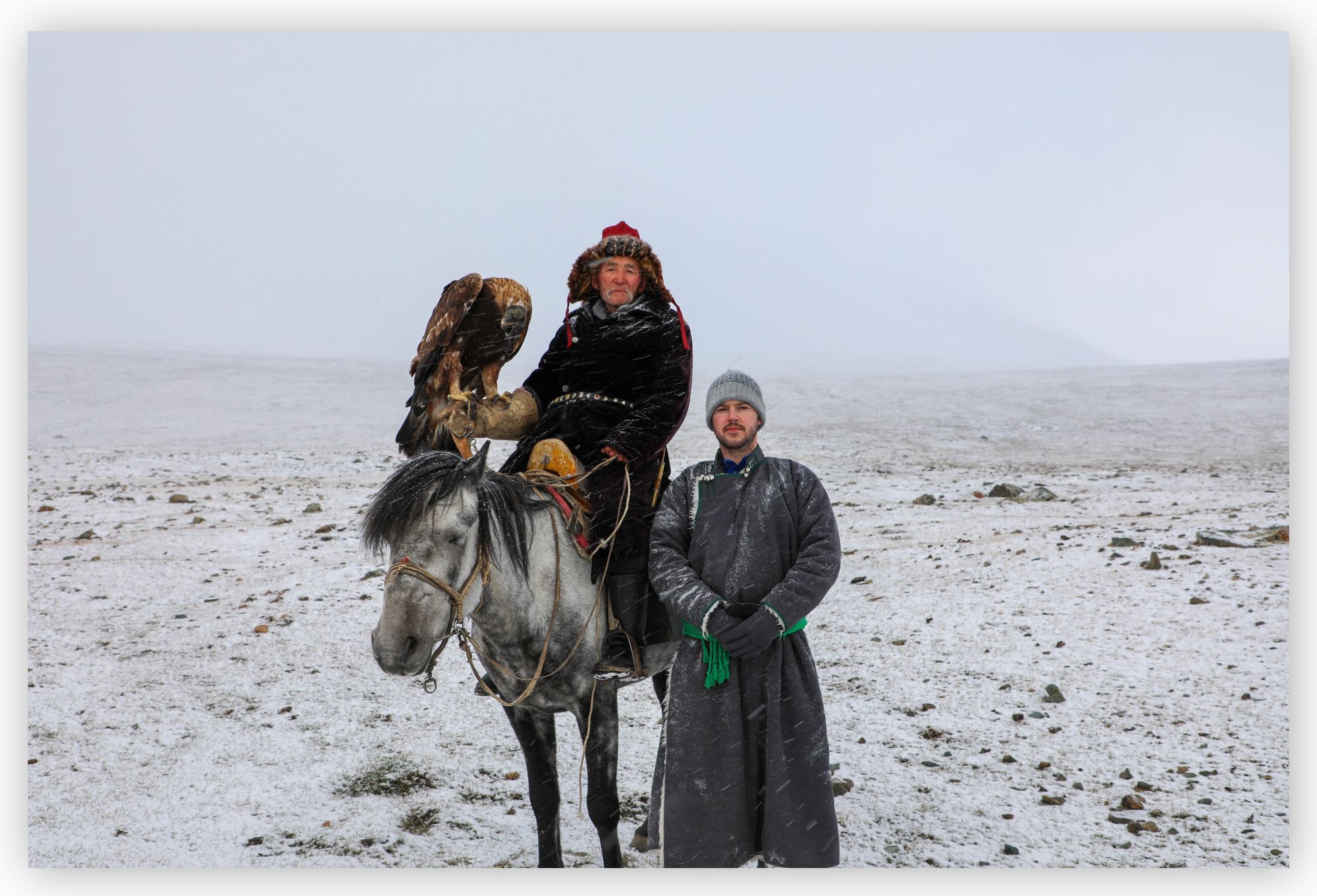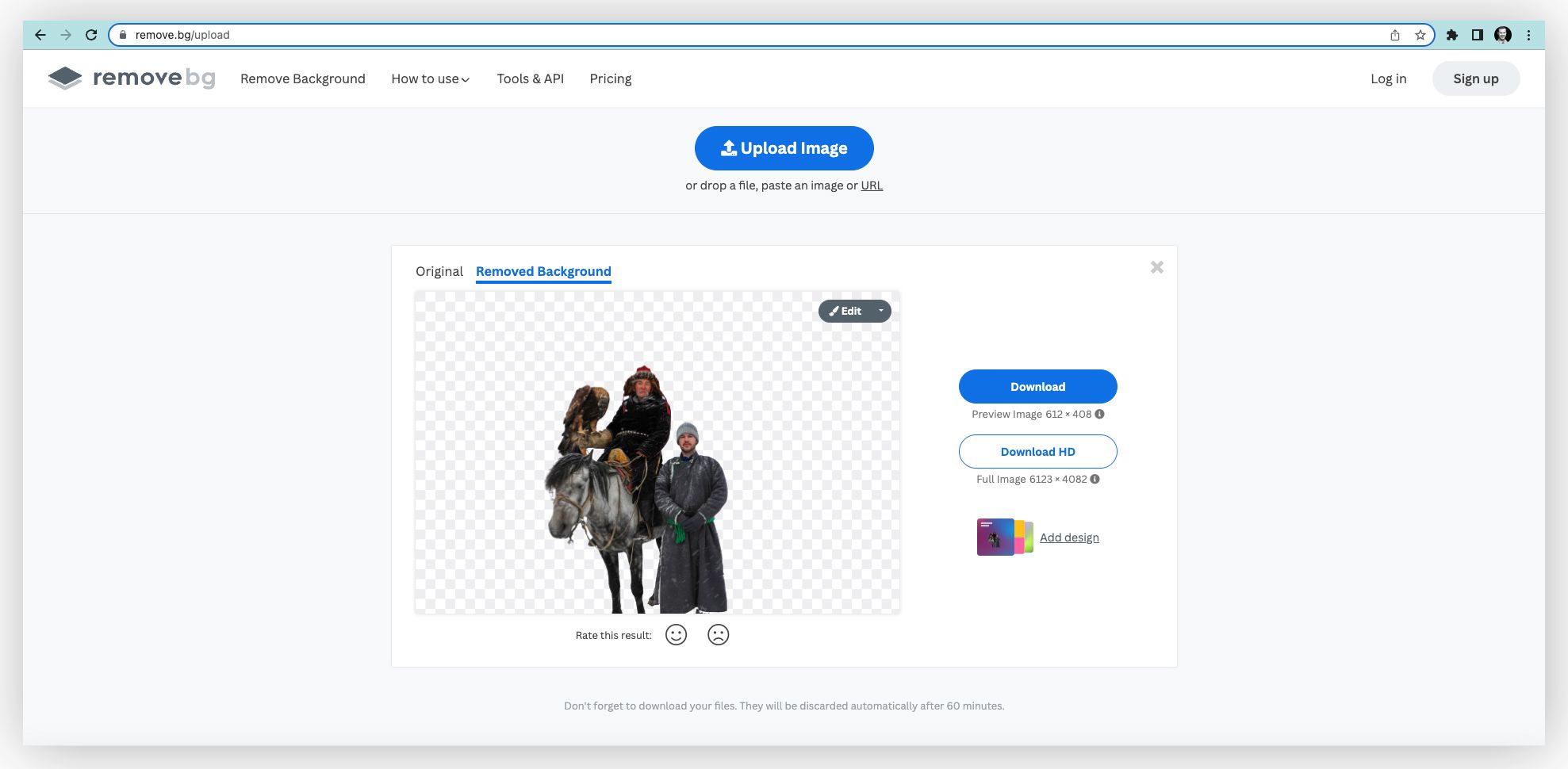 Murf Studio
I regularly use Murf Studio instead of hiring a freelance voiceover artist because I have more control over the process. It's also significantly cheaper and faster.
The voices from other AI VO tools sound stilted and bizarre. The results from Murf Studio come across as believable, and when you customize it according to pitch, emphasis, and punctuation, you can't tell it's an AI voice.
Murf Studio has over 120 AI voices in more than 20 languages. I use the tool to upload and sync my videos, images, and music with a voice. It's user-friendly and versatile. The free trial provides 10 minutes of VO to get the idea. After that, it costs $19 or $26 per month, depending on the quantity of voice-over needed and access to premium features such as voice cloning and transcription.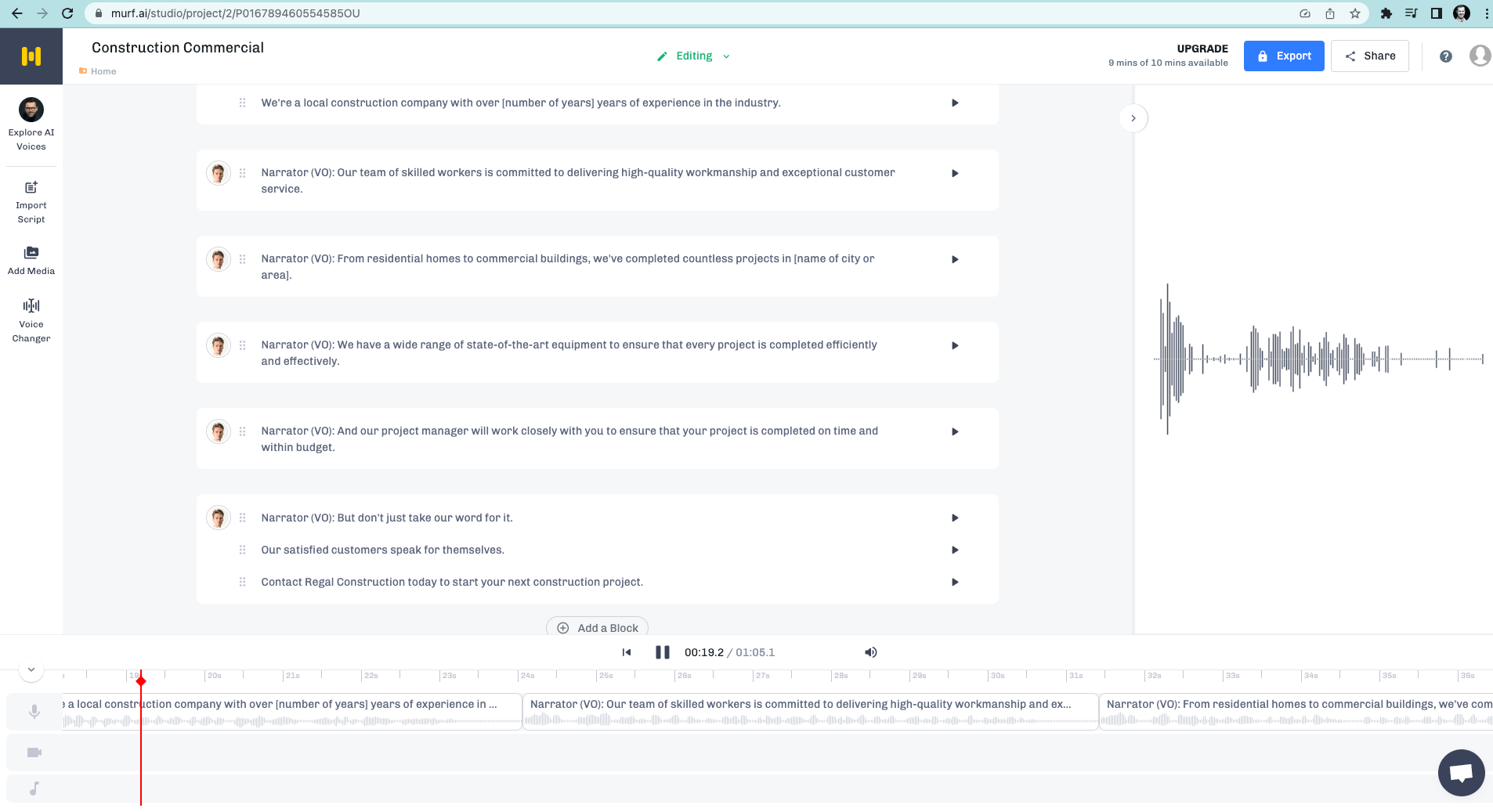 Beatoven.ai
As a video editor, I am thrilled to have discovered Beatoven.ai. This AI-powered music composition tool is an absolute game-changer for background music. Instead of sifting through Envato or another music library for assets, I can now upload my fine cut to Beatoven and custom-compose the track to match the mood and length of the video I created.
With Beatoven, I can create unique, royalty-free music for my video projects. And it sounds pretty darn good! I select a genre/style, make cuts, choose a mood, and hit compose to let the AI work its magic. You can create and download up to 15 minutes of music per month for free (you need to credit the tool). If you want 60+ minutes of music per month, multiple users, and no attribution, it runs $20/month and up.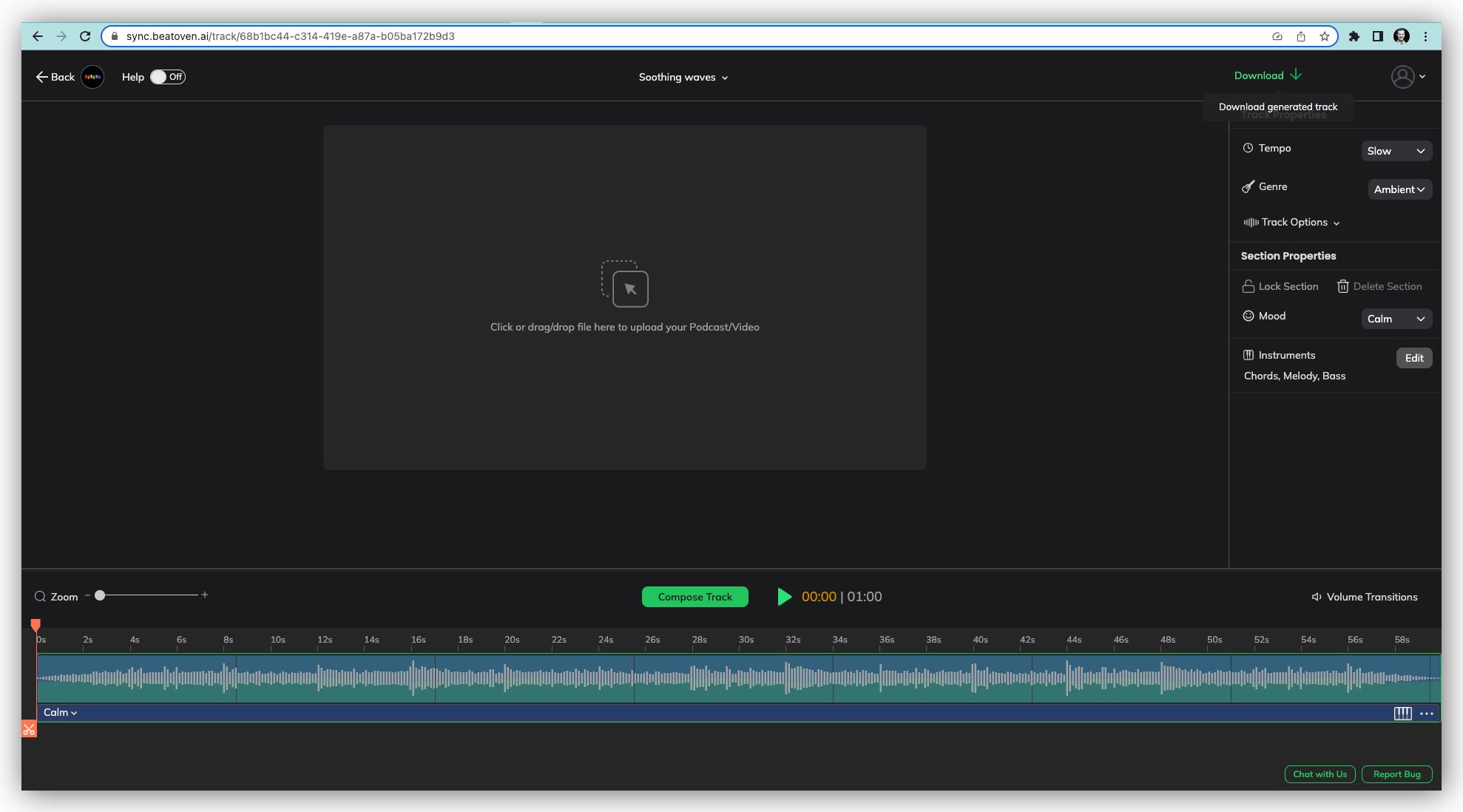 Trint
Trint is an innovative tool for transcribing audio and video content. If you use traditional transcription services in 2023, I guarantee you are paying too much and wasting time. With its AI-powered technology, Trint can transcribe my content in up to 31 languages, making it easier to turn audio and video into searchable, editable, and shareable transcripts.
What used to take me hours or hundreds of dollars to pay a human transcriptionist, is accomplished by Trint in minutes. Trint keeps my editorial content secure so I don't stay up at night worrying about my clients' privacy.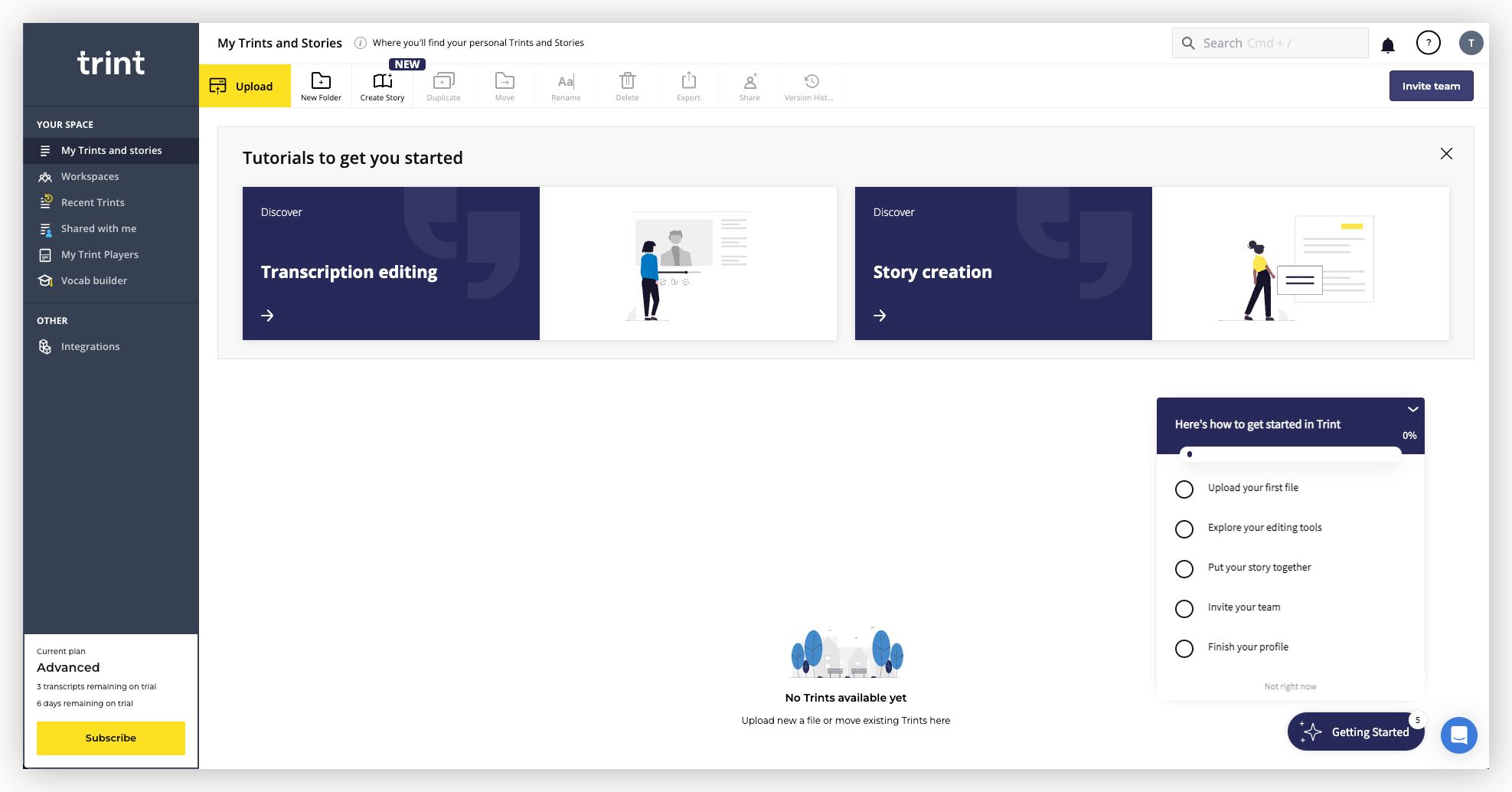 The Not So Good
For freelance videographers, AI-powered video editing tools are not quite there yet technologically. While these tools have the potential to save us all time and create attention-grabbing videos for clients, they generally fail to deliver high-quality results. Here are some sub-par video tools:
Synthesia.io: Their AI avatars have dead eyes and give me nightmares.
Vidyo.ai: The final AI-edited video it generated made absolutely no sense and randomly injected the word "goat" into my pre-existing text on screen in every frame.
Rephrase.ai: A credit card is required to test out their expensive and convoluted AI editing service.
Overall, AI-video editing software is laden with problems like nonsensical narrative structure, odd titles and mismatching text, poor visuals, and clunky or non-existing editing interfaces are pervasive. Some AI-powered editing tools offer features like auto-captioning, resizing, and customizable templates, which would be cool if they reliably delivered quality results. But, as a class, their performance does not approach meeting any client's standards.
In comparison, AI photo-editing tools generally perform reliably. Some operate as Lightroom extensions, others as mobile apps or browser-based services. Many are desktop applications requiring downloads. The only real drawbacks are slow loading times, occasional bugs and expensive subscriptions. There is also a fierce debate about the ethics of using them, which is another question and perhaps a different article altogether.
Keep an Eye Out For
Google
Google announced the upcoming release of generative AI tools for Gmail and Google Docs to create drafts based on simple prompts. Google will also add new AI capabilities to its business products, including Google Cloud and a new API for developers.
Midjourney v5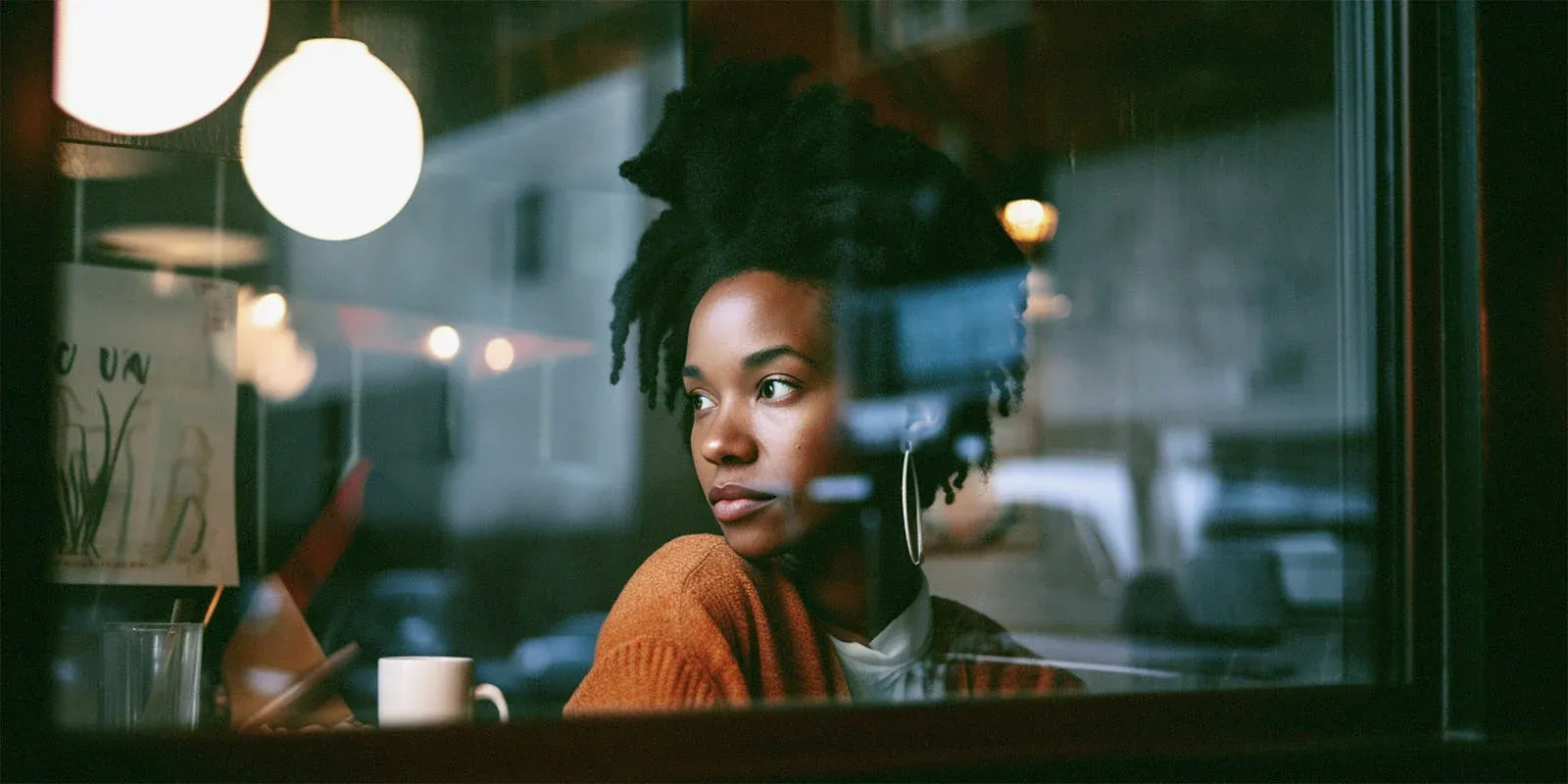 Midjourney, the leading AI image-generating tool, released the fifth version of its software in March 2023, which is a big step up from previous versions. Midjourney v5 is only available to paying subscribers but offers the most photo-realistic images yet. (Picture 5-fingered people.) For the first time, these images approach believable "real" visuals. Is it time to worry yet?
---