Why Glimmer? Our Founder Shares the Reasons Behind The Rebrand
We have hit refresh and are thrilled to introduce our new name: Glimmer!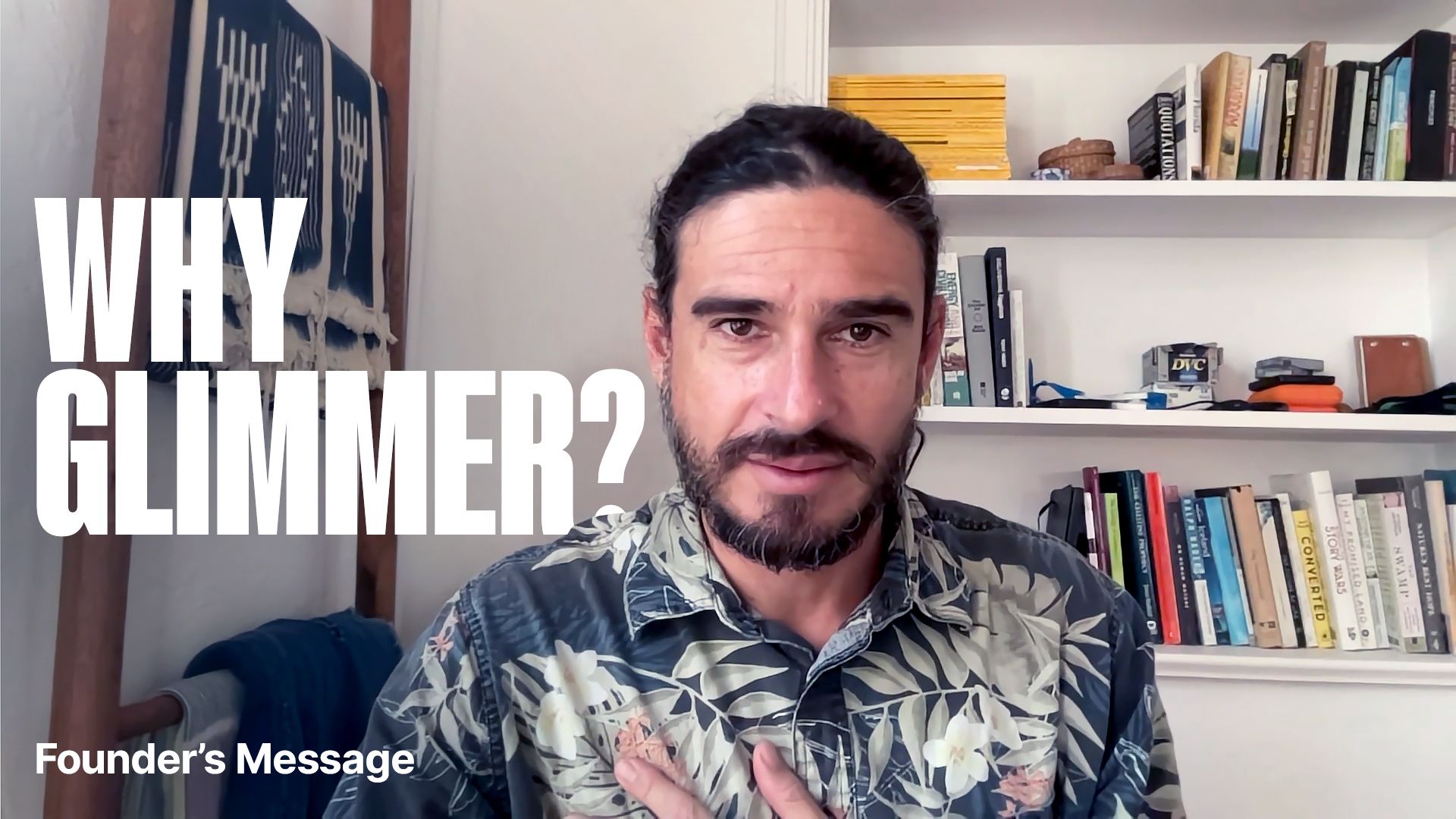 Big news! We have hit refresh and are thrilled to introduce our new name: Glimmer!
We are an all-in-one creative collaboration platform where brands and creators bring stories to life. Since 2012, our company - formerly Storyhunter - has grown rapidly. We now offer 60+ creative services in more than 170 countries and are home to over 50,000+ of the world's most talented creators and production companies.
So, why the change from Storyhunter to Glimmer? Watch here or read below:
What Does Glimmer Mean?
An intermittent light; a subdued shining or sparkle
A dim perception or faint idea: Inkling
Hint, spark (ie. glimmer of hope)
The opposite of a trigger; a moment that cues positive emotions
Video Transcript
Hi everyone, 11 years ago we founded a company to empower you, the filmmakers and journalists and creators of the world, with community and jobs with the world's leading media companies and brands. We called ourselves Storyhunter. We've achieved so much, building out a community of 50,000 creators in 190 countries, developing a platform for brands and media companies, and paying out nearly $100 million to creators worldwide. As we grew, we saw creators joining our community offering all these different services, from motion graphics to 3D animation, to social media influencers, to drone videographers, and we felt that there was an opportunity to help these creators as well. We needed a new name to highlight this expansion into the broader creator economy that felt aspirational and unlimited. And after lots of brainstorming, we came across Glimmer, which felt special and the perfect name for our company and community.
Glimmer is an intermittent light, a subdued shine or sparkle. The idea of "light" is connected to all creative people. It inspires us and shows us the way. For photographers and videographers, light is fundamental to what we do.
It is also a hint or spark of something, like a glimmer of an idea. Most commonly, we hear the phrase, glimmer of hope. This is also highly connected to us as creators. Every time we create anything, it is an act of hope. It starts with this faint idea and ends with the creation of this new thing with unlimited potential. The creation process is powered by faith in the future, that the world might be marginally better because of the story or photo or video you are putting out, that you might move just one person, and maybe even change the world.
After choosing the name, we also stumbled upon a newer definition of Glimmer. We all know what a trigger is, like when something you see makes you more anxious. Glimmers are the opposite of triggers. They are small moments that spark joy or peace to help cue our nervous system to feel safe or calm.
I love that and think too much content today falls into the trigger category. Imagine if more content spread joy and peace in the world. How would that change the course of humanity? Storytellers, especially in today's social media driven world, have real power to make a difference. Will we create more triggers, or glimmers? My hope is for the latter.
We love our new name that we redesigned our whole product and site around it. We even got inspired to create this visual manifestation of glimmer. It's an animated icon that represents light, positive energy, and the potential of creators.
By the way, we also have brand new, visually stunning creator portfolios across 60 services with built-in SEO to help you get more exposure on the web, which should lead to more amazing work opportunities for you. Please add your latest work samples and let us know what you think.
One thing that has not changed is our commitment to you, the creator. We exist to help you unleash your potential. Glimmer is for you.
---