5 Creative Videos Filmed for Brands and Media Companies in New York City
Check out five amazing videos completed by our talented freelancers in New York City, a global video production hub.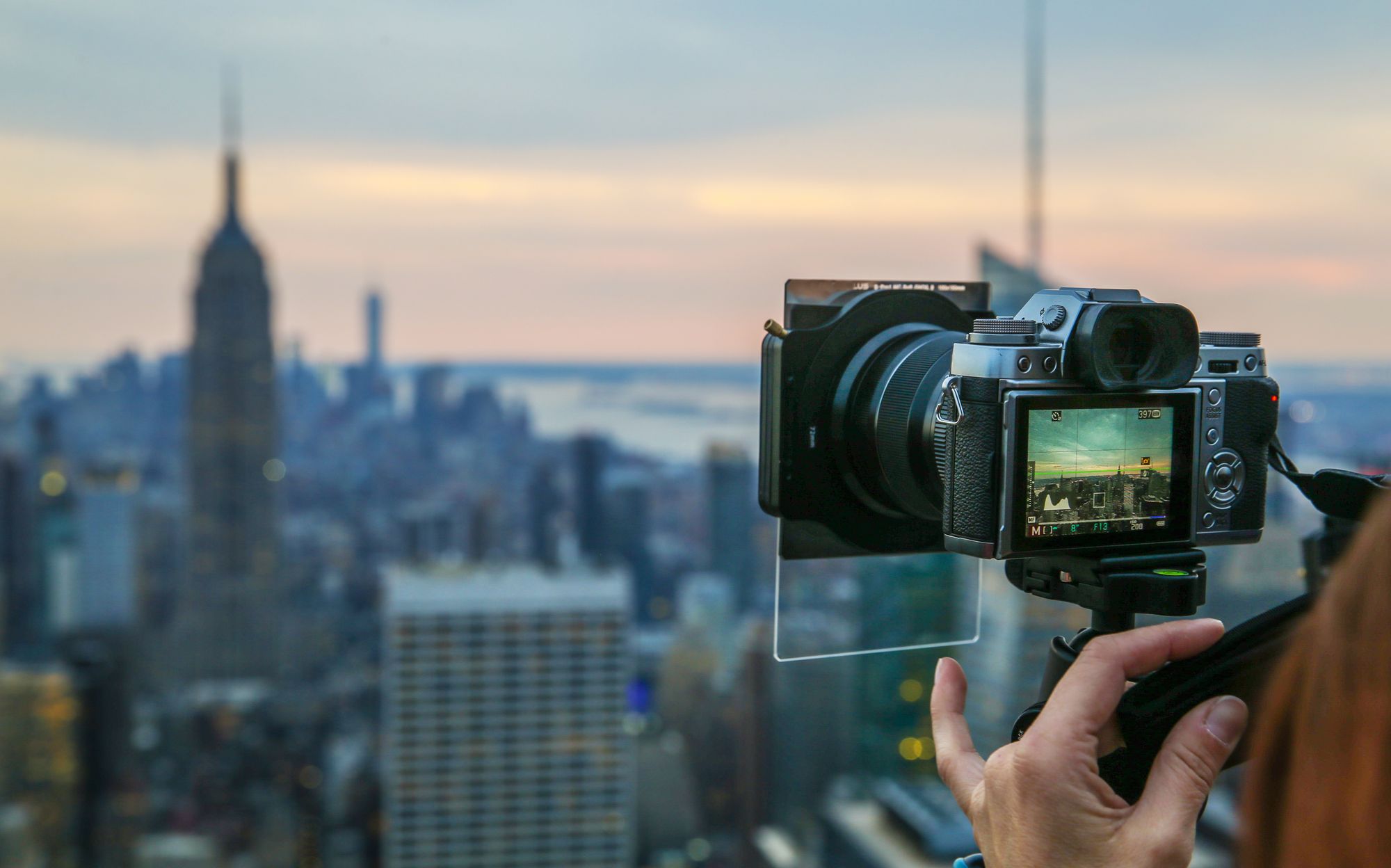 We selected - and are now sharing! - five videos completed by our talented freelancers in New York City, a global video production hub. Each video, created for brands and media companies through our platform, exemplifies our community's unique storytelling skills. From a low-light video for a spy museum to intimate portraits of NYC residents during the height of the coronavirus pandemic, check out these videos showcasing the diversity of New York.
If you're planning a shoot in the city that never sleeps, check out these exclusive insider tips from our creators on making your production as seamless as possible.
Bloomberg QuickTake

Step into the timeless world of Katz's Deli, an iconic kosher-style delicatessen in Manhattan. For over a century, Katz's Deli in Manhattan has braved the 1918 pandemic to World Wars and economic downturns. So, how did it fare during the coronavirus pandemic?
Bloomberg Quicktake decided to find out. They hired Aaron Fedor, a DP, producer, editor, and drone pilot, to capture the resolute spirit of Katz's Deli. Aaron describes the look and feel of the video as "historical, contemporary, and informative."
In the video, one of the deli's employees says, "Hopefully we'll be here another 132 years. And in some future pandemic, they'll look back at this tape and say 'wow, it was exactly the same then.'
SPYSCAPE Museum
Back in 2018, SPYSCAPE, an interactive spy museum, decided they wanted to create amazing videos to increase foot traffic to its 60,000-square-foot space in New York City.
SPYSCAPE hired Stephanie Gaweda, a self-described "Jill of All Trades," on Glimmer to produce, direct, film, and edit three short videos targeting different demographics. "It was just me and an assistant," Stephanie told us. "I cast the roles, created the shot list, operated the Steadicam, did the lighting, and more," she said.
Stephanie leaned into a dystopian look for the video. "We did a test shoot first and came up with many learnings, which made me want to incorporate dynamic camera movements and additional lighting."
She was particularly excited about the shoot: "Growing up, I was obsessed with spies. I had all the little gadgets, watched Agent Cody Banks and Kim Possible, and learned Morse code," she told us. "So, when I saw this opportunity, I was pumped."
WeWork
WeWork launched WeWork Growth Campus, a program investing millions of dollars in space and resources to help startups launch and grow their businesses. They launched Growth Campus NYC and wanted to share the news by creating a memorable video.
They hired New York-based motion graphics designer Maple Shipp to bring a "fun, dynamic energy" to the program launch video using kinetic text animation and flashy transitions. Maple edited a 45-second horizontal video and a 30-second vertical video for social media channels.
AJ+
These intimate portraits show the lives of the city's everyday inhabitants during the coronavirus lockdown - teachers, gig economy workers, and community leaders. The AJ+ video, nominated for a New York Emmy, follows them as they struggle with a lack of testing for the virus, no income, and the prospect of business closures.
Valerio Ciriaci, an Italian creative director and non-fiction film director in New York, filmed the story of Don Lee, a businessman who volunteers to deliver meals to the elderly Chinese community.
"It's pretty dynamic with the three stories intercut together and I think it reflects well what NYC looked like in those first months of the pandemic," Valerio told us.
"Valerio and his team are top-notch producers and filmmakers. They took on this story with professionalism, creativity, and enthusiasm," AJ+ wrote in their project review. "They provided me with all the material that I asked for and more. If they can work at this level during a pandemic, I am sure they can take on any project that comes their way."
In The Know
In The Know (ITK) by Yahoo is an award-winning video platform integrating content, culture, and commerce. ITK tapped into Glimmer to hire Queens-based filmmaker Dorian Geiger to shoot a short interview and b-roll at BARK NYC, an office designed to accommodate humans and their furry companions.
Dorian is a filmmaker and investigative journalist. His portfolio includes the New York Times, POLITICO, The Guardian, and NowThis. He has a diverse background in visual storytelling, including breaking news and digital media strategy.
Check out the video from BARK - a space truly paw-some for humans and dogs!
---