Video Production in Los Angeles: 5 Amazing Videos To Inspire Your Next Shoot
Watch our hand-picked selection of videos filmed in Los Angeles, guaranteed to inspire your next video shoot.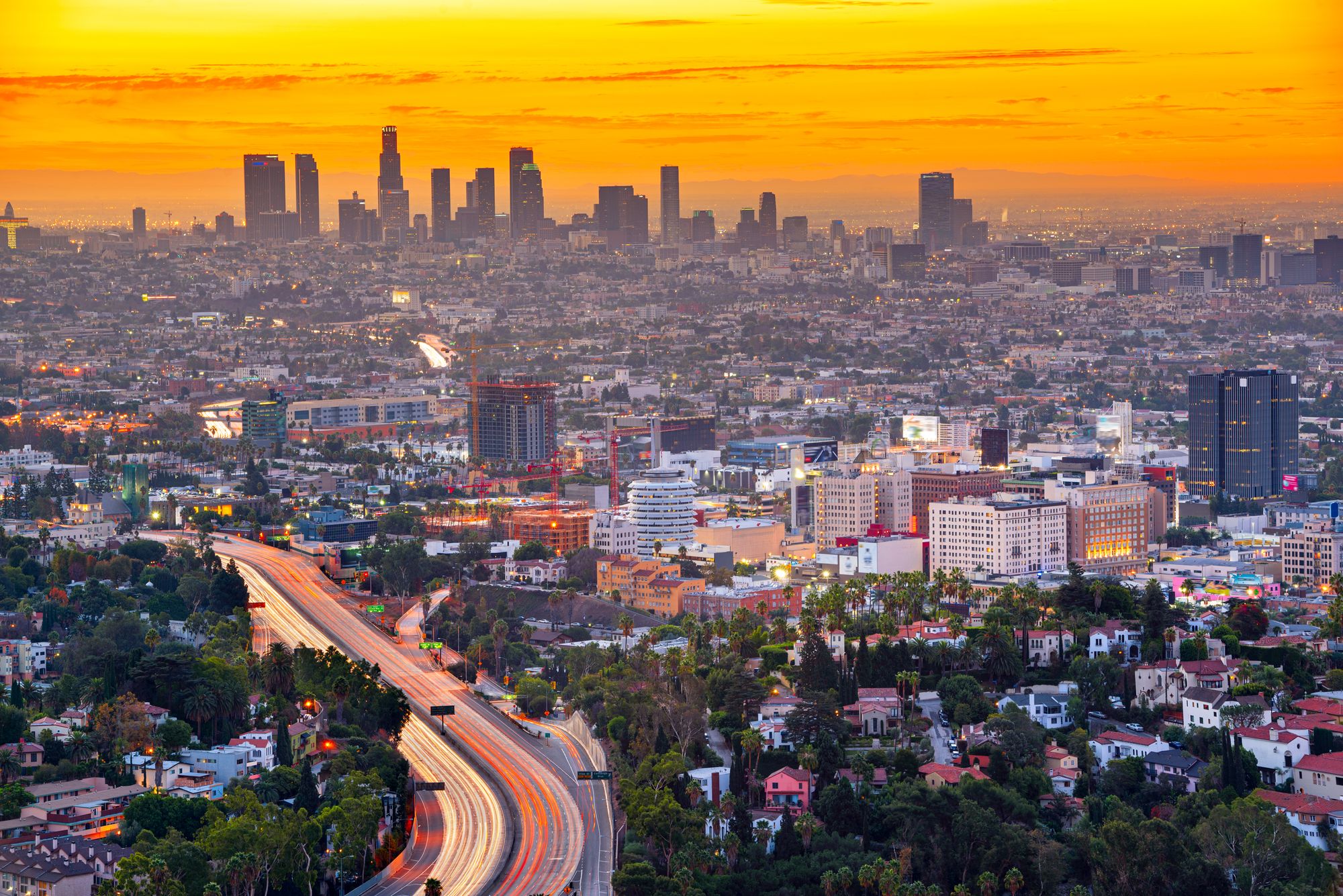 We've handpicked five videos made in Los Angeles by talented Glimmer creators. From "super rad and poppy" social media videos promoting a surfing business to a personal, raw, and impactful Change.org video petition, get ready to be inspired and entertained by these incredible stories.
Making your production run as smoothly as possible in the City of Angels is the name of the game. If you're gearing up for a shoot in LA, don't miss these exclusive insider tips from our experienced creators.
QueensCare
This video shares the incredible true story of the power of human connection and how a cup of coffee altered the direction of a homeless man's life.
QueensCare, a charity providing healthcare to low-income and homeless families in Los Angeles, hired Karl Stelter to create "A Little Thing Like Coffee" - a minute-long "elevated documentary style" video highlighting how small moments can make a big difference.
"Translating a high concept spot into a tangible, human story was a wonderful challenge," Karl said. "And by telling the story from the perspective of the person QueensCare helped, we were able to bring the audience into their headspace and understand why a simple cup of coffee could be so meaningful to this man."
Karl added: "I felt this was an authentic way to share what it means to treat all people with respect and dignity."
Change.org

Melissa Bumstead's daughter, Grace, is among more than 50 children diagnosed with rare forms of cancer, all living near The Santa Susana Field Lab, the site of one of the most severe nuclear meltdowns in the history of the United States. Melissa, determined to ensure more families don't suffer, launched a campaign advocating for a comprehensive clean-up of the nuclear site.
Change.org used the power of video to share Melissa's story with the world. They hired Nicholas Mihm, who, as a result, produced and edited one of Change.org's most successful petition videos ever. (The video was also produced by Derek Sullivan Smith and filmed by Brandon Scott Smith.)
"The client wanted to shed further light on an issue plaguing the local community for several decades but still wasn't common knowledge to many locals," Nicholas said. "The video created a powerful tool for clean-up advocates and inspired our team to continue covering the story for three more years, eventually resulting in an Emmy-nominated feature-length documentary acquired by MSNBC Films."
Hearing from families directly impacted by the disaster helped make the video successful, and Nicholas used cinematography to further connect with audiences. "Subjects always spoke directly into the camera during interviews, and we relied on smooth camera movements to capture intimate cinema verité moments with the families - many of these moments eventually made it into the feature film, 'In the Dark of the Valley.'"
NBC
Juan is one of over 130,000 homeless people in the state of California. He depends daily on recyclable plastic bottles and aluminum cans to survive.
NBC Leftfield, sharing stories that "make us tick," wanted to explore social issues around Los Angeles.
"I came up with the idea to follow homeless recyclers and found the main character on the street to follow," said LA Filmmaker Bart Vandever. "I worked with the talented Carlos Beltran, who shot and edited the piece. We took the personal story of the collector and then used that as a way to talk about the larger environmental and societal issues in the edit."
The six-minute documentary was selected to be a part of the New Media Festival in LA. For Bart, working on the piece taught him to keep an "open mind and not to prejudge people."
"It's best to let people share their perspective and story. I loved working with my friend Carlos and always thought the ecosystem of homeless recyclers was interesting," he said.
Surf Coach Post

Dave Post, a former professional surfer, now coaches other surfers in Southern California. Dave wanted to create marketing content for his surfing company, Surf Coach Post. He hired animator and fellow surf enthusiast Chris Osborn for the gig.
"The client wanted to gain more surf clientele by making a professional suite of videos. At some point in the edit, I decided that to make these videos stand out, we needed to add a comedic element and keep the pacing pretty high. I've done a lot of comedy over the years, but this was the first time I blended it with my love of surfing," Chris, who directed, filmed, edited, and worked on motion graphics for the videos, told us.
For motion graphics, Chris wanted it to feel "super rad and poppy."
It seems Dave Post and Chris are riding the waves of success - with the help of these videos. "The videos received a warm reception from the community, and we are currently working to make more for one of the biggest surf stores in the world because of it," he said.
BBC News
Air travel contributes almost 2.5 percent of all global CO2 emissions. However, giant kelp – the fastest-growing seaweed in the world – is quickly becoming a promising source of sustainable biofuel. In this video, BBC explores whether kelp - an ocean greenery - is the solution to net-zero aviation.
They brought superstar Glimmer creator Nic Davis to direct and film the "high-production value news content."
"One challenge we always face with science-based projects is how to convey so much important information in as concise and engaging way as possible," Nic told us. The video nevertheless achieves this through stunning images, multiple expert interviews, and a correspondent to guide the conversation.
Nic said he was particularly excited about this shoot. "I love stories that show people overcoming challenges with unique solutions. This group of scientists is working on what could be earth-changing technology, and the assignment to cover things like that is always a big deal when they come around. Also, shooting for networks as prestigious as the BBC is a huge honor."
---